The last year as a student
Hey, hows it going? Hope your are doing well.
Yesterday the 2. Semester of my computer science master started. – whiche means i have one more year to go. 🙂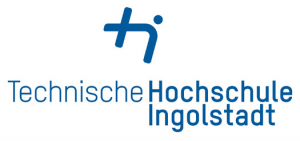 It was a pleasure to welcome all the new students of the Technische Hochschule Ingolstadt. In association with the THI President Mr. Schober and the students council (Mr. Lehnberger and me) we welcomed 1.600 new students of the THI. => "… 4 years ago i was in the same position as you. I learned 3 aspects in my studies. The first one is: Never negclet you studies! 2: There are a lot of other things besides. 3. Enjoy your studies, it will be the best part of your life. You can read the german article (Link) your download the PDF from the cordial welcome.
Der Studentenvertreter im THI-Senat, Maximilian Zuleger, rät den Neulingen: "Es

geht viel ums Studium, aber nicht nur. Auch soziales Engagement ist wichtig.

Genießt das Studium, denn es ist die geilste Zeit im Leben." Zum Knüpfen von

Kontakten weist Zuleger auf die Kneipentour am Donnerstag und die Campus

Party eine Woche später hin. Neben den Feiern gebe es auch ein breites

Programm, damit die Neulinge ihre Hochschule schnell kennenlernen. So

würden in den ersten Tagen viele Campusführungen stattfinden. Seit diesem

Semester gebe es auch ein neues kulturelles Angebot. In vielen Aufführungen

des Ingolstädter Stadttheaters haben Studenten ab sofort freien Eintritt, so

Zuleger.